Avoid Goal
Every month we'll be presenting a Goalify feature to help you to get to know the app and be even more productive. This month we're presenting the avoid goal:
When you use an avoid goal, Goalify helps you to cut down on or eliminate negative habits. Maybe you would like to snack less or reduce the number of cigarettes you smoke? Maybe you think it would be a good idea to use the elevator less and the stairs whenever possible? A member of our Goalify community wrote to us to tell us that, thanks to Goalify, he's finally been able to stop fiddling with his hair  during the day. We find that super – and his hair probably does too . It's easy to set up this kind of goal. First you enter a new goal and select "Avoid". You then specify what you would like to avoid doing, for example "eating sweets". Then you set the frequency, e.g. every day.
Tip: It's been our experience that you will be more successful with your new goal if you allow for one or two days off per week. To do this, select the option "on these days" and click the days on which you would like to work on your goal.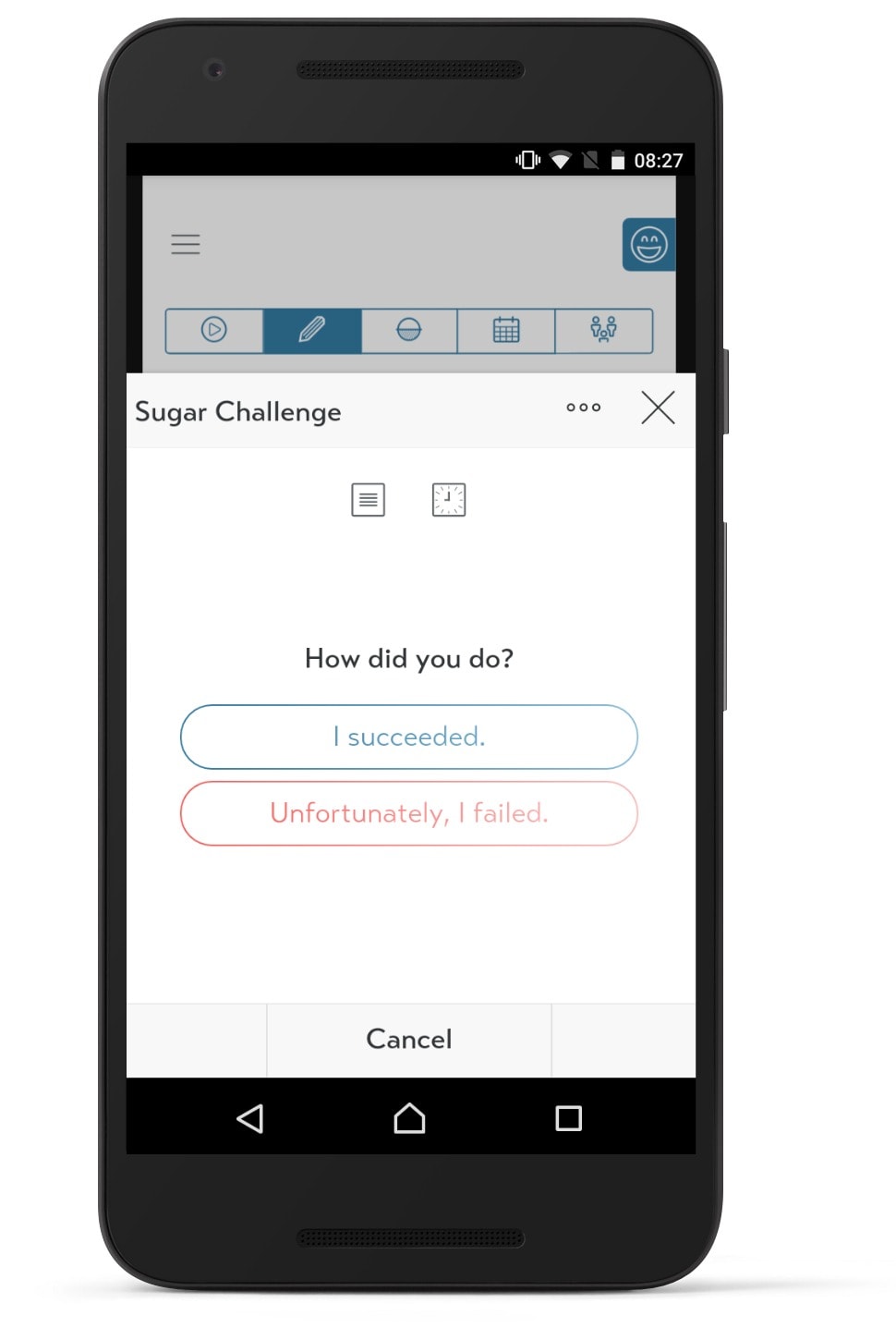 The last step is specifying the running time for the goal and giving your intention a suitable name (Finally Sugar-Free, Sugarless, Sweet Challenge). Your avoid goal is now ready to go! You then record whether or not you have managed to avoid consuming sugary snacks every day, using the above example. If you don't go without the scrumptious piece of chocolate cake or the nut-covered donut one day, then you enter that into Goalify. No problem…it happens. Our Goalify coaches will take this into account, encourage you to stick with what you wanted to do and bring you back on track. Moreover, in the useful statistics view you'll find an overview so that you can see how much you have already accomplished. That will lend a tremendous boost to your motivation.
Of course we on the Goalify team also have a few bad habits that we'd like to eliminate – that made it even more clear to us just how important the right kind of support is in maintaining motivation.
Avoid goals are suitable for:
Sweet tooths, chain smokers, coffee lovers, late sleepers, couch potatoes, elevator riders, nail biters, TV addicts and people interesting in fasting of any kind.