Beat the Heat – Reaching Your Goals in the Summer
It's really starting to heat up out there! The summer is actually my favorite time of year, even though I can't ignore the fact that hot days do have an effect on my productivity. Like you, I still have goals that I want to stick with over the summer while still enjoying the nice weather. Here are some tips I came up with to help me to do just that:
Adapt your goal to heat
It's best to not to go after your most strenuous goal when it really hot outside – instead you should adapt your goal to the conditions at hand. Experiment a little and figure out what works for you. I for example lower the intensity of my running in the summertime and go a little slower…though the duration of my runs might be somewhat longer.
Drinking water, then drink some more water
It's extremely important to focus on staying hydrated in the summer! Try to drink more water than you normally do; when your body is overheated, you naturally lose a lot of fluid. It's helpful to have a way to remind yourself to drink more…maybe our challenge will help you to remember?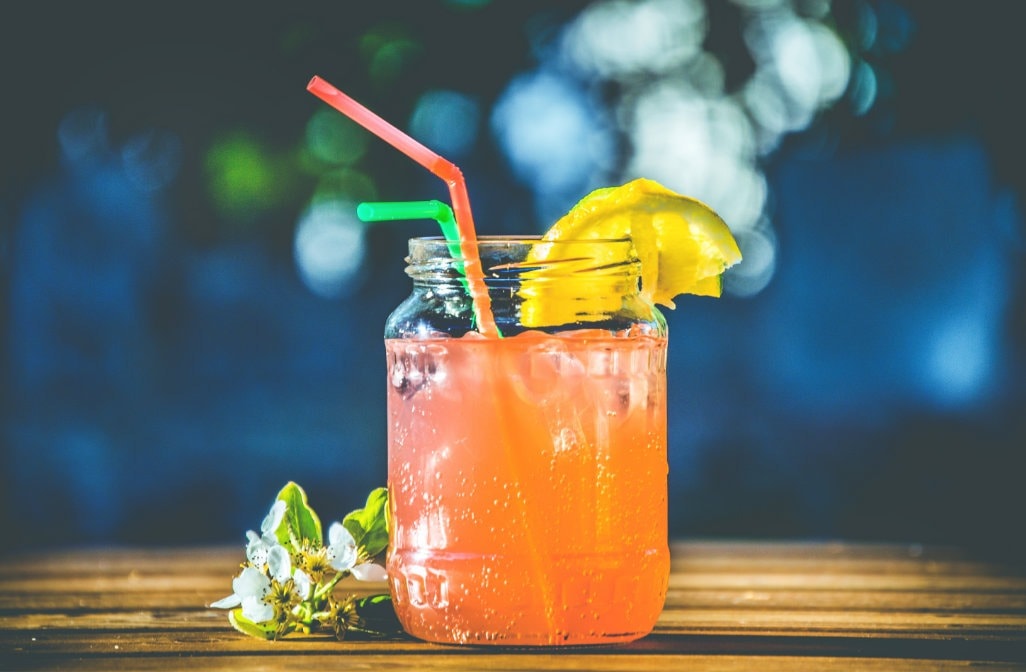 Eat light
Now it is especially important that you get enough vitamins and minerals. Take the opportunity to eat a lot of salads, vegetables and fresh fruit. This will keep you satisfied on a hot day while encouraging healthy digestion. Moreover, as fruits and vegetables contain a lot of water, they give you one more good way to stay properly hydrated. By the way, having some kind of citrus fruit in the morning always brightens up my day, and they also have a lot of antioxidants and help your immune system to work even better.
Get up early
I especially like to take care of things that I want to get done early in the day, and I also like to get up a little earlier in the summer. One reason is that it's light earlier, another is that it's still comfortable cool early in the morning. It's also good to air out your indoor environment early in the day as it might already be too hot to do it later in the morning.
Cool down
If there's no swimming pool or beach near where you live, just putting your feet in some cool water can work wonders. Cold water on your skin really boosts your circulation, and adding a little tea tree oil and mint to the water makes it all the more invigorating and fresh.
Find some shade
It's a good idea to avoid afternoon heat, and otherwise to seek out shadier places in general when it's very hot. If you are worried about missing out on a tan, keep in mind that you also get more color when you are in the shade – it's not only healthier, your suntan also lasts longer.
If all else fails, then just taking a break or even going on a little vacation can work wonders. Putting your feet up and just doing nothing can be a good way to recharge your battery. Remember to put Goalify in vacation mode whenever you're not work on your goals. Enjoy some time off, and come back even more motivated!
What do you do when it's hot? Or maybe the high temperatures don't really have an affect on you? Write to me at hello@goalifyapp.com!