Frank Solomon about his surfing goals and motivation
Frank Solomon is a South African big wave surfer and adventurer who has travelled around about half of the planet. Only recently, he's returned from a promotional tour for the film "Let's Be Frank" which is about his life as a pro surfer…and he even played the lead himself. We asked the surfer about his surfing goals, motivation and the obstacles he has overcome.
How did you discover your passion for surfing? Did you always have big surfing goals?
My father was a passionate surfer so I started to surf as a child. In the beginning I was neither the best surfer nor the most ambitious, but I just loved it – it was my greatest passion. At first I really only surfed smaller waves. With time, I took on larger and larger waves – a little at a time is how I moved on to bigger waves.
During my time at university, I noticed that I was not cut out for working a regular 9 to 5 job. I was sure that I wanted to try to live as a professional surfer because I recognized that it was the right thing for me. That's why I worked long and hard to make that happen. I accepted most any job I could get to finance all the necessary traveling, things like selling Christmas trees and restaurant work. It wasn't an easy path that I chose for myself, but I am proud to have done it.
The greatest motivation was entirely from within: I simply wanted to prove to myself that I could do it
What motivated you to pursue life as a surfer?
The greatest motivation was entirely from within: I simply wanted to prove to myself that I could make surfing my job and live from it. I wanted to show that I don't just start things and then drop them after a while. I wanted to stick with it, and at the same time develop perseverance.  What is most important to me is that I wouldn't like to ever disappoint myself.
How important are goals for you?
I have always set very high goals for myself. One of them was that I become a professional surfer, and when I made that a reality I was tremendously proud. Goals are very important because if you don't know where you're headed, you end up going nowhere. It is like when you look on a map for a place and you have no idea where it is. That's a good way to not make it to wherever you want to go. Everyone needs goals or a direction – it doesn't matter just which direction that might be.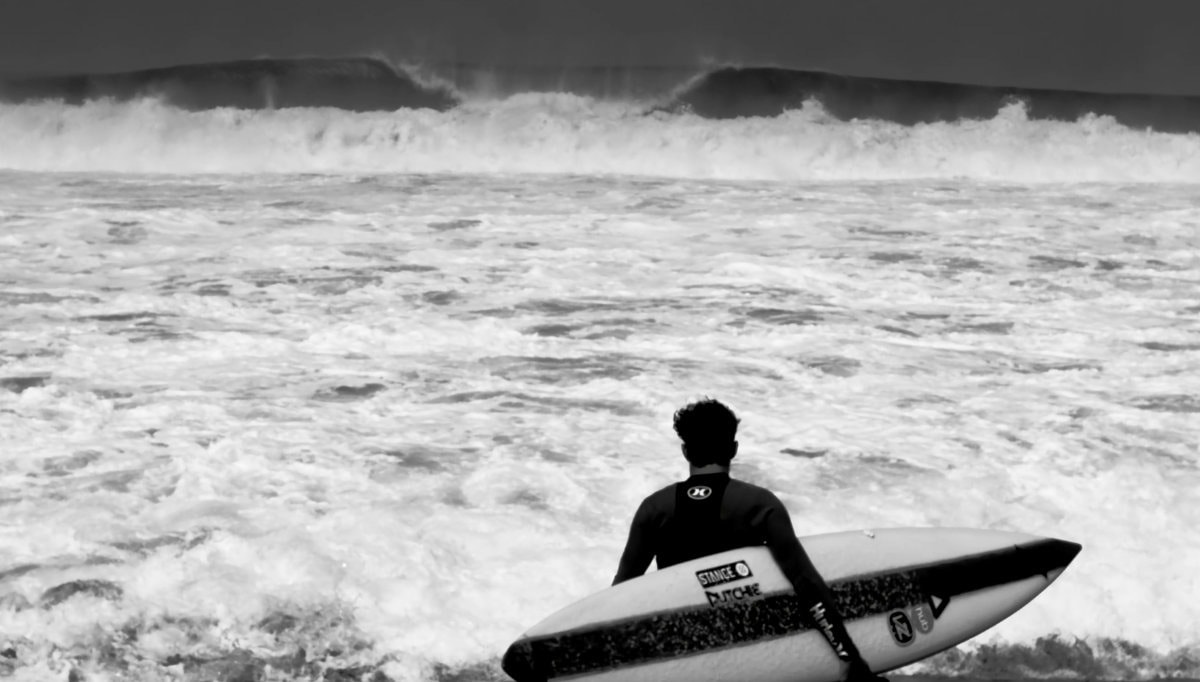 Have you experienced moments of discouragement? Why did you keep going?
There have been many times that I was discouraged and almost wanted to stop…really a lot of them. Two years ago I broke my back, and that was a time that I definitely wanted to stop. There was also the moment in which the money ran out and I had no idea how to keep things going. During that period I was confronted with many negative thoughts, and I asked myself why I was doing it in the first place. Nonetheless I held on because I am also a very ambitious person. I was never good at disappointing myself and I couldn't just quit. I had to prove to myself that I could make it happen…and everyone else too.
I never dreamed that one day someone would film my life. I still think that's so amazing!
You just finished a film. Was that a challenge for you?
Yes, for sure. Initially the film was a very big challenge for me. After all I'm a professional surfer, not an actor. The fighting scenes in the film were especially very demanding for me. It's not easy to put yourself in front of the camera – I have a lot of respect for actors now. Also, at first my friends did not know what I was doing…they thought that I was just working on a small online film.
As all in all it took three years to finish the film, I often didn't have time to hang out with them. In the mean time they have all seen the film. I was just on a three-week premier tour for various film festivals (San Sebastian, Johannesburg, Los Angeles, Cape Town, London), and that was a fantastic and intense experience. I am very happy with how the film turned out. Anyway, I never dreamed that one day someone would film my life. I still think that's so amazing!
What are your next projects?
For quite a while now I was busy with the film, and I needed a short break. Of course I do already have a few projects that I would like to work on, for example doing a travel show. Moreover I would like to keep working on my blog and settle down in Europe. I have a German passport because my mother is German and I think that there are a lot of people who are interested in surfing in Germany. That's why I would really like to make use of all of the possibilities in terms of life in Germany.
As you'd expect, I still have big surfing goals. I would like to go to Hawaii, as there are a few big waves there that I would like to surf. There is that elusive wave that I have not yet caught…I've been looking for that one for a long time now. I'm hopeful that I can still catch it – that is definitely one of my big surfing goals.
Thank you Frank Solomon for this interview! Keep at your surfing goals!
More infos about Frank Solomon