Healthy Snacks as a Business Model: Interview with Alexander Seyss
Alexander Seyss is the co-founder of a food tech startup called "treats." that offers healthy snacks on a subscription basis for offices and individuals. As the CEO, he is involved in both the ongoing development of the organizational concept and the marketing strategy. In addition, this Business University graduate is a passionate wind surfer who has been able to log some successes in the Austrian championships.
How did you come up with the idea for treats. and providing healthy snacks?
The basic idea came from research into the "obesity epidemic" in the US, and the establishment of local guidelines that regulates snack machines in public spaces. Here in Austria an idea was born: setting up "healthy" vending machines and offering healthy snacks. The vending machine business has a somewhat tarnished image in general, and normal vending machines with the spiral dispenser are pretty limited in terms of what they can do. It's not a big leap to see that this is an area in need of innovation.
Goals are tremendously important. Without goals, you can't improve.
Is healthy eating important to you?
You are what you eat. A well-balanced diet is definitely important as it forms the foundation of your ability to get things done. What you eat provides you with the fuel you need so it has a huge impact on both your overall wellbeing and how well you perform everyday tasks.
What were the greatest hurdles when founding your own company?
There weren't too many hurdles related directly to the founding of the company. The number of things we had to take care of in terms of the bureaucracy in Austria was what made it into a complicated and somewhat exasperating process. Aside from setting up the company, there are naturally many other ups and downs. The nice thing about being a young company is that one can think very creatively, and the ideal approach to a good solution is usually not set in stone. It's common knowledge that there's always a solution, don't you think?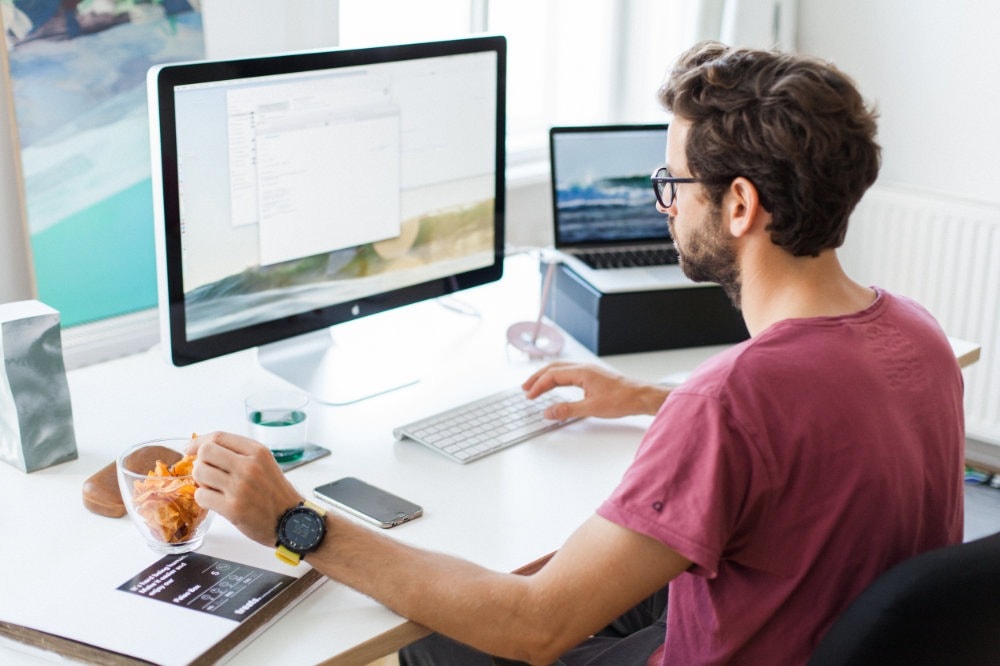 What are your recommendations for other new companies?
Try things out and don't be afraid to make mistakes. Everyone makes mistakes – the question is only how one handles it when things go wrong along with the lessons that you take away from whatever happens. In addition, keep in mind that a problem is there in order to be solved. That does not mean that you should go looking for problems, instead solve problems as they come up.
What importance do goals have for you?
Goals are tremendously important. Without goals, you can't improve.
Try things out and don't be afraid to make mistakes.
Were there times when you were low on motivation? Why did you stick with it?
Of course there were. The shiny-happy world of the startup, the one where everything is pure fun, really doesn't exist. It's the same as any other aspect in life, in that accomplishing what you want is often a bumpy road. Some setbacks can affect you deeply and cause you to doubt what you're doing. If you look at the difficulties you're experiencing in relation to the big picture, talk about them critically with others – people who are close to you, people you trust – you can get back on the path.  In any case, you have to be honest with yourself and your partners. Dreaming about making or doing something is a lot of fun, and so is working to make it happen. Moreover the whole process makes you incredibly strong in the end.
What are your upcoming goals and plans?
Topmost for us is our vision for what treats  should stand for: they create a simple entry point to balanced and natural eating that provides lasting energy.
Among our short-terms goals is the fine-tuning of our Zero Series  "Point of Snacks " that customers already have access to, and relaunching the website. Relatedly, we are looking for investments so we can move forward more quickly with the rollout of treats .