Interview with Christian Graber
Christian Graber is extreme athlete, nutritionist and adventurer. We could catch him while he is traveling from the lowest point in Europe to the highest point.
How did you get the idea to travel from the lowest point in Europe to the highest point?
Goals are the cornerstones of a fulfilling life.
I might almost say that it all started the day I was born as it looks like my parents gave me a specific gene for adventure seeking. They were also very athletic, and they were also usually on the go somewhere. (By the way, they've already scaled the Elbrus, the tallest mountain in Russia's Caucasus Range .) Climbing any mountain is naturally always exhilarating, but the tallest mountain in a specific region seems to make things all the more exciting – even if other mountains might have had even more to offer in the end! The work I do is quite ideal for me, and have a lot of free time available in the summer. I wanted to devote this time to my hobby, long-distance bicycling. In addition to cycling, I'm always looking for other challenges. An example is the Hobie pedal-powered kayak that I've been using. It turns out that it's a very efficient and comfortable way to get around. In mulling over a lot of different ideas, the combination came to me because the European waterways and streets are optimally suited for just such a challenge.
How did you prepare yourself for this adventure (both mentally and physically)?
Mentally: It's important to emphasize again here that I think of all my travels as so-called "situational training". The more one travels with this mindset, the better one is prepared for the next trip. It means that mentally, one is always ready for a little more challenge. Now I almost believe in myself enough to say that I could weather almost every situation in this climate zone.
Physically: Due to my education, I know how the body functions…and through years of training I know how MY body functions. I can keep things working well with the right nutrition at the right time. I don't follow a training plan or a diet plan – I train when I have time and I eat in a similar way.
Planning: Here I have to say that it is clear that you can decide on the route you want to take, but everything that happens after you start out can't really be planned in advance.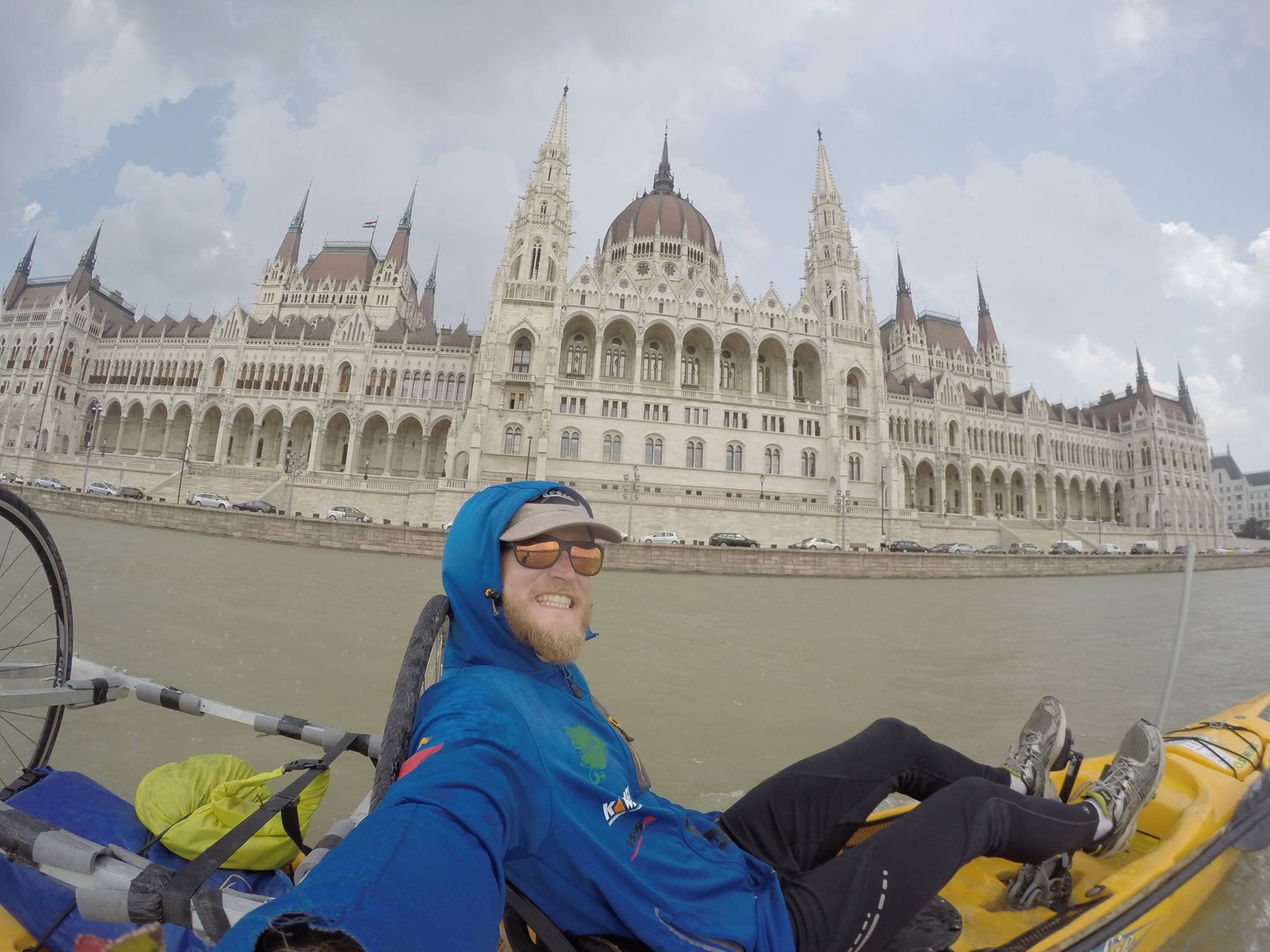 Was there a moment when you almost gave up but you nonetheless held on? If yes, why did you keep going?
Whoever has followed my AHAP tour (As High As Possible) up until now knows that I don't have a very high opinion of giving up, even if there are obstacles. Whenever one notices that things are going bad, I think that the most important thing is to stay calm and take a deep breath, then consider all the possible options. If everything always went well life would be boring, wouldn't it? If it's a solo expedition, there's only one person who can address any difficulties along the way. In my opinion, that actually simplifies everything.
You are also a nutritionist – what is the importance of diet in your life?
Choosing what to eat is something people do every day…that means that making the right choices can have a big impact. I'm not talking about giving something up, instead I can give the body exactly what it currently needs through the right nutrition at the right time. At the same time, it's also possible to improve health and support recovery. That was really THE reason that I wanted to study nutrition.
Is it important for you to have goals? How do you stick with your goals?
I think that goals are the cornerstones of a fulfilling life so of course they're important for me. If one knows what one wants, the most difficult hurdle has already been overcome…then you can just get moving. How I stick with it: I've found that a "bucket list" is the easiest way to avoid losing sight of what's important. The only thing remaining after that is taking those first steps.
What motivates you? Do you have any secret motivational tips?
NOW" is the new "tomorrow.
I'm most motivated by having the opportunity to do exactly what I would like, and we can all do that: It's likely that only the timespan of a single life is available to us, and one should not miss out on this chance to live. ("NOW" is the new "tomorrow".)
What are your next adventures?
It looks like I've almost completely conquered this continent so I'll likely head overseas one more time during the summer months and pursue some goals there. I'll definitely be packing my bicycle! I would also like to take on an official ultra bicycle race with absolutely no outside support (maybe the Race around Slovenia). Also, as the saying goes – "I would bike 500 miles, and I would bike 500 more" – I will probably bike the more than 800km (i.e. 500 miles) from Bern to Graz over Christmas again, and I would like to better my time of 67 hours, 37 minutes and 47 seconds.
Thank you Christian for this exciting interview and your fotos! Good luck for your adventures!
Check out his Facebook page!