Interview With Founder Lucia Laggner
Lucia Laggner is the cofounder of an Austrian startup called G'schickter Wein. This new company provides select Austrian wines on a subscription basis. We talked with her about her own goals and what motivates her as well as her experience with founding a company.
How did you come up with the idea of founding your startup, G'schickter Wein?
We were struck by that fact that, aside from direct vineyard sales, there were few possibilities in terms of buying wine from Austrian wine producers with smaller operations. Moreover we found that the wines were limited as only those that could be produced in large quantities were available. People were thus not really aware of rare and less common types of wine, and relatedly the producers of such wines were in danger of going under. As we couldn't find any online wine shops that met this need for enhanced sustainability while covering uncommon grape varieties and wines from smaller and generally unknown wine producers, we decided to do it ourselves.
It's both motivating and liberating to be doing something that was once only an idea, or a dream.
What was the greatest barrier to founding your own company?
I really didn't meet with any hurdles in the first phase of setting up the company. We had an idea, we were sure that we wanted to do it and so we just got going. Taking care of the bureaucracy involved – business registration, paying taxes and setting up the necessary insurance – all took only a few days. I myself had the feeling that I was overflowing with energy. Our feelings of enthusiasm and motivation pushed us through the initial phases of the business, in that we really could think of nothing else. We did so much in an insanely short period of time. The challenges for me early on were the times in which there was a lull in the euphoria, if things did not work they way we'd planned, or if we had to completely rework something that we thought was already going well. Leading an organization is a dynamic process. One has to always be ready to adapt to new situations, and to really look at one's preconceptions, to establish new goals and to take the steps that actually make progress in the right direction. In addition, it's important to take a step back from time to time and get an overview of the way things are going now.
Were there times when you were discouraged? Why did you stick with it?
After the rush of sales around our first Christmas, orders fell off considerably in the following January and February. Those were very hard times. It was a matter of keeping calm and accepting that there are times in which you're just spinning your wheels. It's like the business just goes to sleep in January and August…there's nothing to do about it. We learned to always put most of our focus on the things that we can do now, that is to say, where it makes sense to invest time and energy. That helps to motivate us and keeps us moving forward.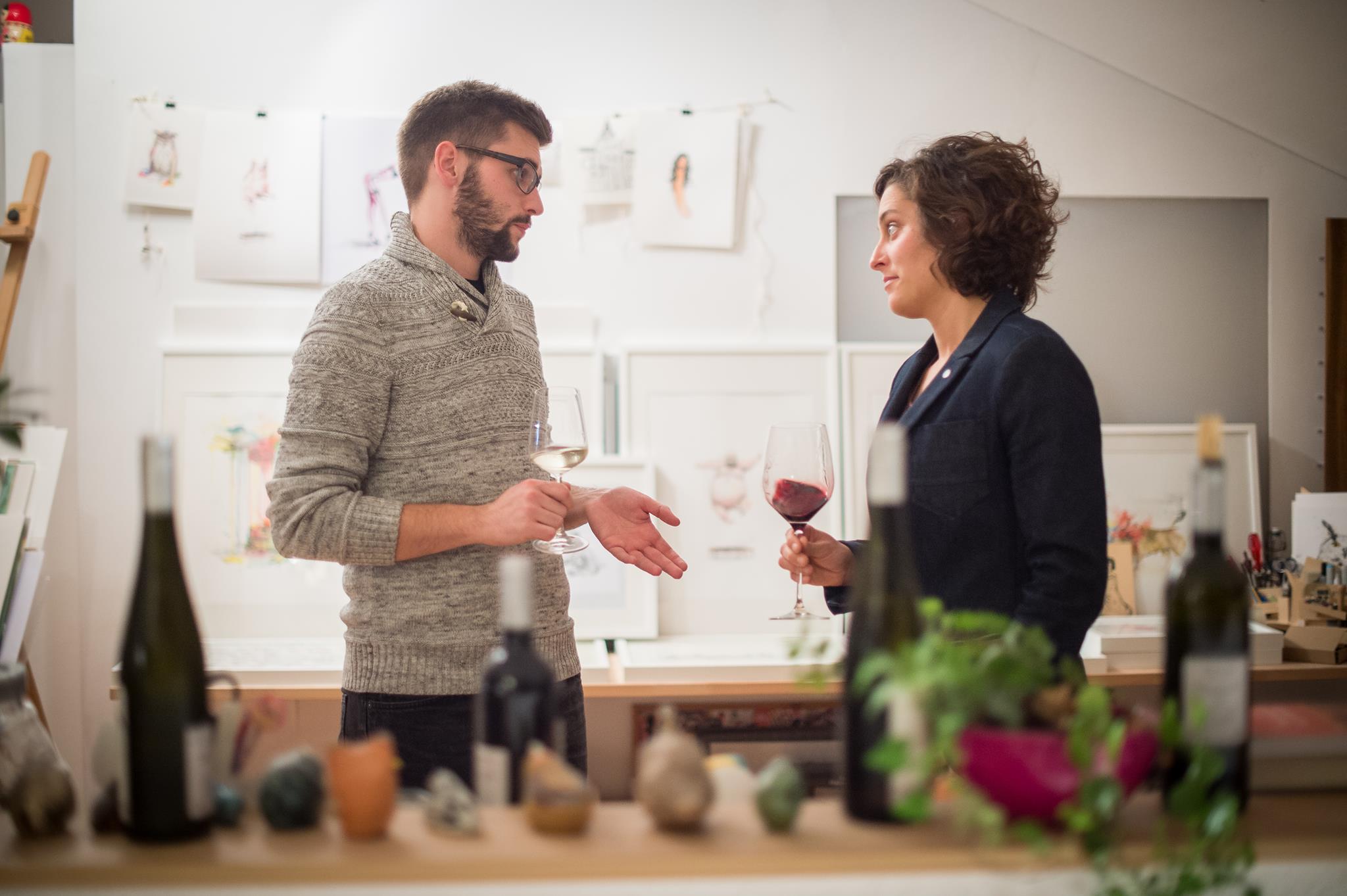 What keeps you motivate in your day-to-day work?
It's both motivating and liberating to be doing something that was once only an idea, or a dream. To have the feeling of self-determination, of being able to do what you set out to do, is unbelievably nice. Everyday you still notice how much you're learning, and that's really nice too. Moreover, I'm fortunate in that I work with people who are inspired and inspirational at the same time. In the past I had a job in which people came to the office bored and left at the end of the day frustrated. That was unbelievably stifling and depressing. I experience that in none of my current roles. When I look around me, I see people who are having fun while being engaged with the work they are doing. Happiness like that is contagious. That's the kind of work environment I'd like to be in my whole life.
How important are goals for you?
Goals provide a connection to the future, in that they give us the feeling that we have a handle on what lies ahead.
Goals are very important for me personally. I think a lot about what I want to accomplish in the years to come. It's like a hobby. I like very much discussing goals and ideas about the future with other people. I believe that anyone who is curious and wants to learn new things, to not remain fixed in place, has something like goals. Life is finite. We all know that, but it's an unpleasant reality for most people. Goals are milestones that we pass as we move into an unknown future – we move out from our goals as they become reality. Goals provide a connection to the future, in that they give us the feeling that we have a handle on what lies ahead. The odd thing about goals, though, is that life rarely goes as planned. Nonetheless we set goals and make plans. Goals are really tools for the present, not the future.
What are your next goals and plans?
My next personal goal is to complete a program to become a sports trainer. I've loved movement my whole life – I even participated in competitive sports when I was young. Physical activity adds balance and happiness to life. Sports and goal setting are also closely tied together. One decides what to do, then trains and practices to reach the desired outcomes. My want to connect sports and training likely has something to do with my hobby of thinking about the future. I like to work with others, helping them to tune their goals and create a structure to make them happen. So I guess my next gaol is to work on other people's goals with them.
Thank you to Lucia Laggner for this interesting interview! Good luck for your start-up!
More Links to the start-up of Lucia Laggner
G'schickter Wein
Facebook G'schickter Wein
Instagram G'schickter Wein