The Limit Goal: Get a better handle on your less desirable habits!
The Limit Goal - but when can we use it? Often there are habits that we don't want to completely eliminate…we might just want to cut down on something, whether a little or a lot. A good example is eating chocolate if you don't want to give it up completely, but maybe a piece or two every few days would be better for you than a whole bar every day. Another example is simply limiting your online time instead of committing to never check your Facebook feed again.
The Limit Goal allows you to get a better handle on your less desirable habits. This type of goal is only available in the Unlimited Edition of Goalify – upgrading does have it's benefits!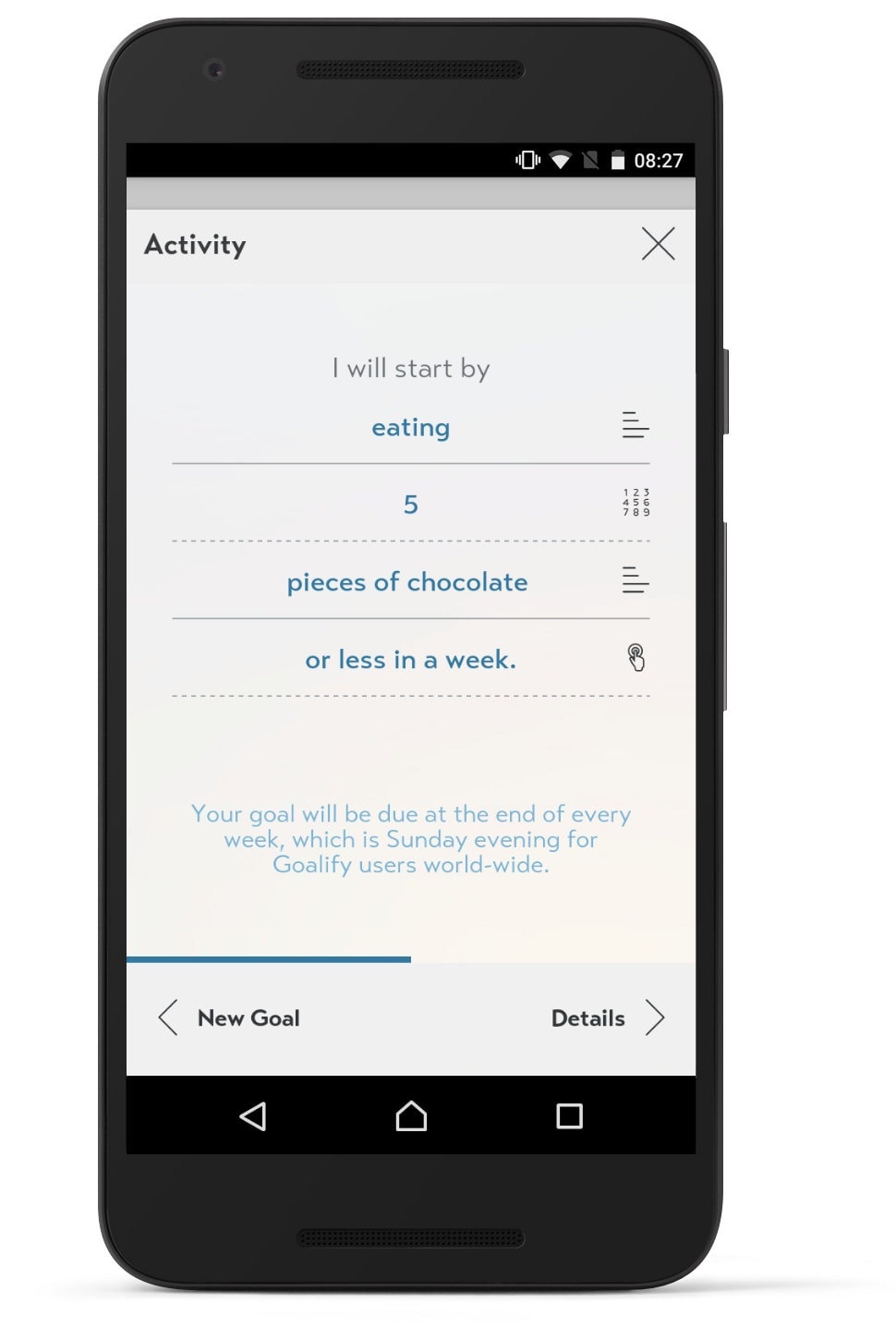 In order to create a new Limit Goal, simply click on the plus button in the dashboard. Next select Limit Goal and set things up the way you'd like. Decide on an behavior that you would like to cut down on and choose which days you would like to limit the activity, or the frequency if that's more appropriate for your needs. Finally, give your goal a name and you're ready to get started on your plan. A special characteristic of a limit goal is that it has to be reactivate every day or week. That way Goalify recognizes that you would like to keep working on your goal even if you're not making new entries (e.g. there's a day on which you don't eat any chocolate). To make the goal active, all you have to do is click on the goal and then select "Activate".
Stick with it!
Remember:
Reaching a Limit Goal depends on how long you keep within the limits you've specified. Let's say that you stay under your daily limit until noon, and then you go over later in the day – the success rate is then 50%. On the contrary, if you make it to the end of the day then the success rate for that goal will be 100%