On My Way To An Ultra-Marathon IV
So that was it. I was taking literally the last last step toward the goal I'd set for myself. This was the step that meant that I had really accomplished the goal rather than giving up. In truth, the last few steps are not very different from all the previous steps…and of course the last steps would never be possible if I'd not taken all the steps before. I was crossing the goal line of my first ultra-marathon, and after covering 54 kilometers the feelings of fatique faded away along with the moments of desperation, doubts that I would do what I'd intended, and the fear that might have taken on too much. All of these negative feelings disappeared, replaced by feelings of gratitude and deep joy.
The last step to the goal was the result of many people working together. I was honestley overcome with feelings of gratitude
Taking a step back, an ultra-marathon through the mountains might seem to be a pretty lonely and exhausting thing to do. You cover the ground from A to B as quickly as possible, putting both the distance and meters of elevation behind you. It's not true though – the run was anything but lonely. Family and friends hiked to remote locations to provide me with supplies and a change of clothes during the run, and naturally also to cheer me on before they quickly took down the tent that they'd set up so that they could be on time to meet me at the finish line. Volunteers along the route likewise spent many hours handing out snacks and drinks to all the runners who passed by – their encouragement was also very important. Who could forget the all the work of the organizers who both chose and marked out the best route while at the same time trying to ensure that everyone made it across the finish line safely and were greeted by cheers when they arrived. Last but not least, there are all the other runners who motivated each other during the run, offering their supportive smiles and encouragement.
It's true that I was often alone for many hours while training for the event, nonetheless I had the feeling that the last step to the goal, my success, was the result of so many people working together to make it happen. I was honestley overcome with feelings of gratitude; I was so thankful that I had the opportunity to take the many steps along the way. The inner join surrounding reaching this goal was accompanied by thankfulness for my girlfriend  as well as my family who all supported my ambitions and ideas. They all stood by me 100%. I was likewise just grateful to have experienced the run itself.
So now, after I reached my goal and I have had some time for everything to sink in, I would like to share a few conclusions from my journey that I think are especially valuable:
When the idea of an ultra-marathon first popped into my head, I wasn't even a runner. Nonetheless the idea stuck with me tenaciously, moreover it became stronger and stronger. One day I simply decided to do it, and I started covering the ground that I needed to cover. The first steps were small and a little wobbly but they felt right, and I so grew in confidence. Now, so many months and thousands of steps later, I did arrive at the goal. My point here is that you should believe in yourself and your capabilities. Believe in your goals. While you're making them a reality you'll become stronger, and you'll also be filled with unbelievable joy, both about the path to the goal as well as for the goal itself.
You can do more than you think.
I firmly believe that pursuing your goals both inspires you and makes you stronger.
While working on your goals, there are moments in which you might feel like you're running up against an invisible wall…it's like you simply cannot move forward. Even so, don't stop. Stick with what you've intended, even if you're only taking the smallest of steps forward. You are still making progress! You will find that you have an inner strength…and you can only find such strength during moments in your life that otherwise might seem hopeless. When you move beyond such moments, you end up moving forward even more powerfully. I came up against this point many times during my training as well as during the competition itself. Every time, sticking with it paid off and the positive effects lasted for some time after. Believe in yourself and your hidden capabilities!
Enjoy the path. Enjoy the goal.
This idea might sound a little controversial. I've already written many times before about my difficult and long training sessions and the moments in which I was almost ready to give up. Am I really saying that one should enjoy both the path and the goal? I firmly believe that pursuing your goals both inspires you and makes you stronger. This may not always be true, but that should nonetheless be your underlying attitude all the time. Otherwise, why would you set out on the path in the first place? I met too many grim faces while I was training, gazes fixed on the ground, no "hi", no smile to share with others. If you are not happy about a goal, then you might want to look more closely to be sure that it's really YOUR goal.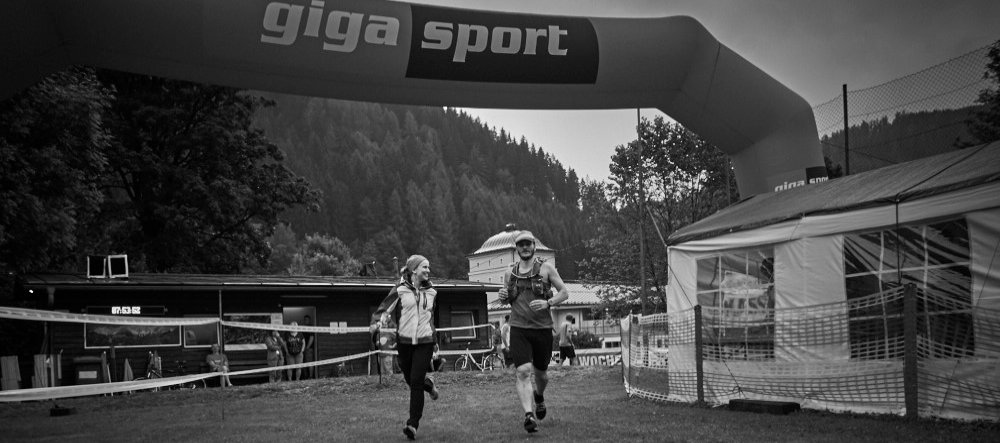 For me, gratitude is the biggest and most important factor for success. It is an unbelievable happenstance of life that we live in time and place in which we have the possibility to work on ourselves and to maximize our own potential. We have the possibility to make our dreams into reality. We should never forget to live with a sense of gratitude, and this should in turn always keep us humble. Even though we have struggled with our goals ourselves, and we might have felt alone in the process, we should remember that without our families, friends and other people who were there for us along the way, we would be not capable of all of the things we accomplish. Be thankful…I know I am.
In the end I accomplished my goal – and with that I gained an inner strength for taking on new challenges. Along the way I learned a lot about myself and my goals as well as how to better deal with obstacles and challenges. I am already excited about applying the knowledge gained to my next goal. I hope it also gave you some joy to accompany me along the way, and that you'll also be there for my next big goal!
Have you already taken the last steps and accomplished one of your big goals? I would really like to hear about your successes and what you learned on the way! Just send an email to hello@goalifyapp.com!
Keep at it!