Simone Feichtinger about goals and how to handle setbacks
How to handle setbacks – that's something that Simone Feichtinger has definitely learned all about! The Austrian mountain bike rider has been enthusiastic about different sports from an early age, primarily horseback riding and downhill skiing. She still maintains an interest in both of them. Following the diagnosis of an inoperable growth in her stomach in 2009, this courageous woman from Upper Austria didn't give up, rather she kept on mountain biking. In 2015 she took the gold in the 12 Hour European Mountain Bike Championship (women's 2-person event), and moreover she participated in one of the most difficult mountain bike races in the world, the Salzkammergut Trophy. We asked Simone about her goals, motivation and successes…
How did you discover your passion of mountain biking?
I discovered my passion for mountain biking quite a while ago. When I watched the mountain biking world championship, I was around 24. I was mesmerized – most of all by how well the winner did. She crossed the finish line with a huge lead. I'm happy to say that years later I was riding for the same bike manufacturer. The champion from that world championship was still riding for the same team at the time – and she is still one of the best cyclists in the world. After seeing that world championship, I took my dad's heavy, 20kg mountain bike and just starting riding different forest paths and fire roads. Next I signed up for a race. It went well…and subsequently I got a place on a team. That's how it all started. :)
Victory is not always about being in first place.
How do you prepare for competitions like the European Championship?
Basically I sit down with my trainer and my coach and we choose one or two highlights for the season – my training plan is then centered on those events. In terms of mental preparation, I have already put a lot into working on myself. I find a lot of tranquility and also a lot of power in nature, but most of all I create these things for myself.
I think the saying "In stillness there is power" sums up my philosophy pretty well. It's true that over the long haul, your head is what determines whether you win or lose. I should note here that I define "victory" very broadly, in that it's not always about being in first place. How I eat also play a big role in getting ready for competitions. In the past I've tried out a lot, and over time I figured out what works well for me.
How do you handle setbacks? How do you stay optimistic?
Even from early on I've seen my share of setbacks, both in terms of my family and my health. I think that things like that – the challenges we face over our lifetimes – help us to grow. In the end your options are pretty limited: you can either just give up, or you can keep going and become stronger by facing adversity. I consciously chose the second option. I never really thought about giving up…in the end we all only have a single life to live. That's how I learned to handle setbacks.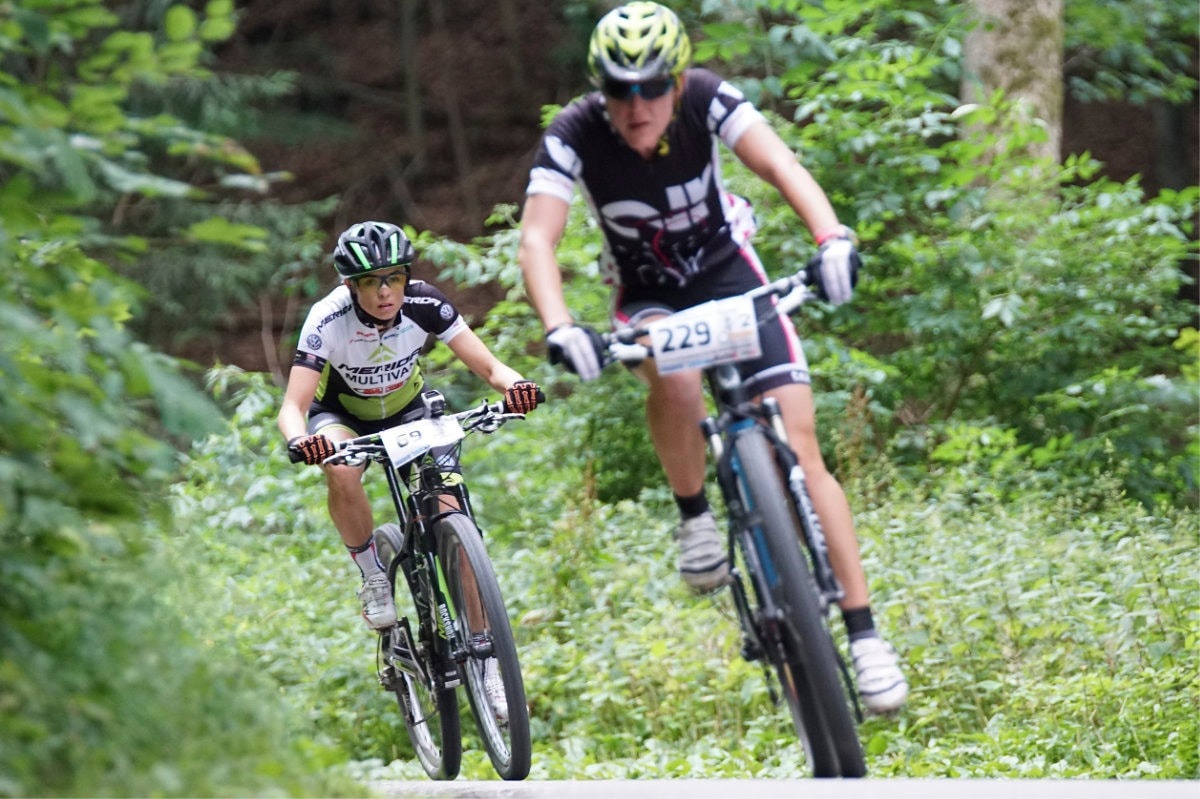 Was there a moment in which you were really discouraged? What made you keep going?
What kind of discouragement are we talking about here? Discouragement about my diagnosis? Discouragement about life in general and all of its challenges? Discouraged before a race? I was never really discouraged. I surrendered myself to whatever happens because, for me, there is simply no other choice. Setbacks are normal and just a part of life – it's part of being human. On the other had, one can also see the positive side of a setback…afterwards things always seem to start looking up. As long as you put your faith in life, a lot can happen to improve the situation and you will be able to handle setbacks
As long as you put your faith in life, a lot can happen to improve the situation and you will be able to handle setbacks
How important are goals for you?
They are so important, because without goals there is no progress. For me not moving forward would just be the worst, both mentally as well as physically and professionally.
You are also active as a health coach – what's some advice you give to your clients?
For the most part, people come to me for a simple reason: they are unsatisfied with some aspect of their lives. Many are unhappy with their weight, others are unhappy because they had an accident and can no longer do what they want to do. Some of them are also just unhappy with their lives. Essentially everyone has to avoid giving up and come up with a goal instead. How do I want to make progress, what kind of shape do I want to be in, and what's the deadline for making that happen? It's clear that one of my biggest jobs is giving them the courage they need to achieve their goals. Part of that is following a training plan and changing how they live day to day, but there is also the mental/spiritual side to consider.
What are some of your upcoming goals and projects?
After my accident at the beginning of the season, which meant that the entire season is a loss, my goal is to regain strength and resilience in my legs by the end of October. I have some ideas for the 2017 season, but naturally all that depends on me recovering completely. I'd suggest that we talk again early in 2017 and I'll let you know how it's going.
Visit the website of  Simone Feichtinger