The Magic of Diving: A Chat With Kimberly Kertz
Kimberly Kertz is an American free diver that moved to Hawaii to pursue her passion. We could talk to this exceptional athlete about her diving experiences, goals and motivation.
How did you find your passion for diving?
I grew up in Destin Florida a small town fishing village on the gulf of Mexico. I used to go to the beach to get away and escape the noise. One day I got a snorkel mask and decided to swim alongside the jetties through the pass. When I would dive down I noticed this silence I have never experienced before. Being underwater is more than just diving to me, it's my escape. Breaking the surface is entering another world unlike the one we live in. It's weightless like space, quiet like a library, stronger than anything in this universe, and the most peaceful place on this planet. I fell in love from the beginning and as time went on my passion grew stronger until one day I packed two bags gave up everything I knew and flew to an unfamiliar place called Hawaii to further purse my obsession.
Pursuing your own goals is magical because no one can get you there but you.
What was the most important lesson you've learned during your dives?
Slow down and fully appreciate whats right in front of you and the surrounding beauty. Most of the time when people subject themselves to lack of oxygen all they think about is the next breathe of air, the end of the cave, or the surface so many feet away. If you empty your mind and clear your thoughts you can focus on the fish swimming around you or the eel hunting in the reef. Slowing down is always the answer, speeding up or rushing your way through will never benefit your dives and a lot of other things in life I've learned. Slow and steady wins the race.
How do you feel about setting goals and pursuing them?
Everyone has goals wether it be to become a nurse, be the worlds next greatest chef, or so many other things. Goals are what keep us going, they give us something to always work for and never give up on. Pursuing your own goals is magical because no one can get you there but you. When you've set a goal for yourself and you finally reach that goal the satisfaction is unlike anything in this world. Knowing you can do anything you put your mind to is self empowering. Everyone should know they can achieve whatever it is they are working towards with some hard work and some faith in themselves. Goals in my opinion is what keeps us moving forward.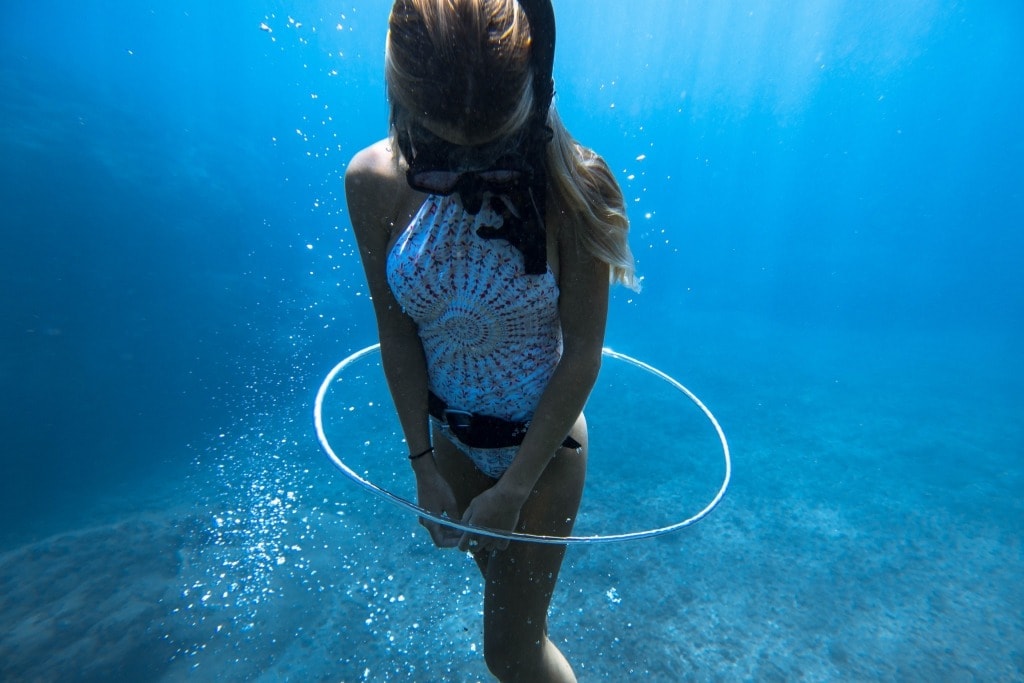 How do you deal with lows, setbacks fatigue, etc.? How do you keep going?
Life is a constant game of highs and lows. I try not to stress about the lows and set backs because I know dwelling on them will do nothing for me. We all get knocked down but we have to keep moving forward. One of my favorite quotes is "Never look behind you unless it's to see how far you've come". This saying has always shook me, learn from your mistakes and be better. Always moving in the right direction and accepting those failures to just keep going. Never stop pursuing your passion and don't ever let anyone tell you you can't do something.
Never stop pursuing your passion and don't ever let anyone tell you you can't do something.
Becoming such an exceptional diver doesn't happen over night. What has kept and is still keeping you so aligned and consistent?
There is always a new goal to reach wether it be getting deeper, holding your breath longer, making it through smaller caves. Every time a goal is reached you want more. Each time I get into the water it's always different. The conditions will always very and change in just a moment, learning to adapt to the changes is a fun challenge. Never knowing what interactions you will have with the local life is another favorite. No two dives are the same and that always keeps me coming back for more, as well as wanting to better myself as a diver.
What do you wish everyone should know about diving?
As relaxing and amazing as the sport can be it is also extremely dangerous and can be fatal if not done safely. If you're looking into freediving I one thousand percent suggest taking a proper class to educate yourself and NEVER go diving alone. When you enter the water you are no longer in your world, respect the environment around you and never harass the local life. If ever caught in a challenging situation don't panic, stay calm and sometimes it's best to surrender yourself in that moment.
Foto by @mattbakerphotography and @dougfalter
https://www.dougfalterphotography.com/index