The Task - Goal
The summer is nearly over and fall is just around the corner. By now everyone should have had the chance to take some time off, and now it's time once again to get going with a lot of new tasks and to-dos. As you know, Goalify offers four different types of goals to provide you with maximum flexibility. We've already presented the goal type to use when you want to avoid doing something. Now we'd like to introduce the goal to use when you want to get something done.
If you want to take care of a task every day, on specific days or weekly, then you should use a task goal so you can record every time you complete the task. Here are a few examples: Picking up your apartment or flat once a week, going for a walk around the block every day, getting your coworkers together for a staff meeting once a week.
Here's how it works:
First you create a goal using the plus button. Next click on the checkmark icon to great a "Task" goal. Decide what task you would like to work on, for example something like "read an informative article every day", then choose the timeframe for your task and give your goal a name.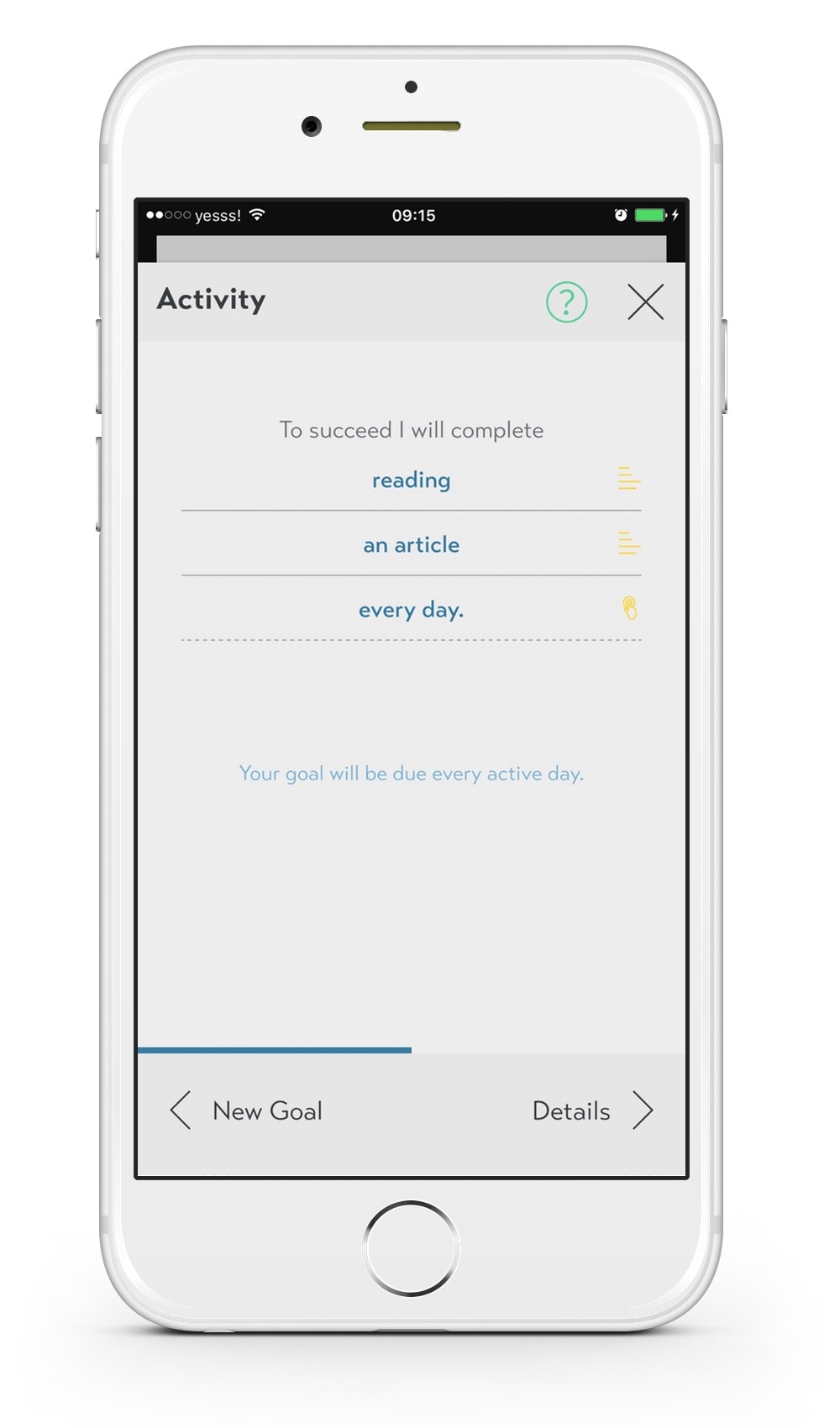 By the way:
Whenever you are in danger of not taking care of a task you've assigned yourself, Goalify will remind you about it. The reason for this is clear: Sticking with your goals and being consistent is what it's all about. Of course you can pause your goal anytime you want if there are time's in which you just don't have time to get done what you wanted to do.
Suitable for:
hard-working professionals, students, managers, busy people in general, multi-taskers, office heroes, parents